The following are requirements to be accepted as an international student at LBA:
Be between 14-16 years old

Pass an English exam *

Not have already graduated from high school in your home country
* To be accepted as a regular academic student you must obtain one of the following minimum scores:
TOEFL iBT – 70

TOEFL Computer-based – 200

TOEFL Paper-based – 520

Duolingo – 90

IELTS – 5.5

CEFR – lower B2

TOEIC – 850
All international students will be required to enroll as either freshmen (9th grade) or sophomores (10th grade). We cannot accept international students as juniors (11th grade). Once we have received your transcripts we will evaluate them and place you in the grade that corresponds with your transcripts. 

To receive a High School Diploma from Laurelbrook, you must pass the English Proficiency Exam or you will only receive a Vocational Certificate.

For the cost of attendance click here.
Application Process for International Students
Any international student wanting to study in the USA will need to obtain a student visa (F1). The process is as follows:
Now that you have an initial idea of the process flow, let's go into more detail on each stage:
I. Apply to LBA (Deadline for international applications is April 1)
Apply online to Laurelbrook Academy by clicking here.

Send the following documents via email to registrar@laurelbrook.org

Birth certificate

Passport

Immunization records

Parents' ID (with current physical address)

Submit 3 recommendations (from a teacher, a pastor, and a non relative)

Take the English placement test by clicking here. You will need to create a Duolingo account, a government ID (i.e. passport), a webcam, speakers, microphone, the latest version of Google Chrome, a well-lit and quiet room where you can work without interruption, and about an hour of your time.

Read the Student Handbook and Standars Handbook (both applicant and guardian).

Complete the interview process (we will schedule a video call).

Speak with the Business Manager about tuition and finances.
II. Be accepted and receive your I-20
Receive your acceptance letter and financial commitment letter from the school.

Pay the I-20 processing fee of $140.

Send your medical forms to the LBA Registrar.

Receive your I-20 via FedEx.
III. Complete the Visa Application
Applying for the F1 student visa may vary depending on the U.S. embassy or consulate you are dealing with. You will be required to pay a non-refundable visa application fee. There is an online visa application available, which allows you to complete and print the Form DS-160 to take to your F1 visa interview.
IV. Schedule and Prepare for your Interview
You can schedule your F1 visa interview with the U.S. embassy or consulate. Wait times for interview appointments vary by location and season, so you should apply for your visa early. An F1 student visa for the USA can be issued up to 120 days in advance of your course of study start date. You will only be able to enter the US with an F1 visa 30 days before your start date.
The following documents are required for your F1 visa interview:
A valid passport

The Nonimmigrant Visa Application (Form DS-160)

The application fee payment receipt

A passport photo

A Certificate of Eligibility for Nonimmigrant (F1) Student Status (Form 1-20)
Additional documents may be requested to prove your eligibility for the F1 student visa, including academic transcripts, diplomas, degrees, or certificates.
V. F1 Visa Approval
Your visa interview at the embassy or consulate will determine whether you are qualified to receive an F1 student visa for the USA. Assuming that you have prepared the appropriate documents and meet all of the F1 visa requirements, your visa will be approved at the discretion of the consular officer.
Check out our list of questions that you could be asked during your F1 Visa interview
Keep in mind that visa issuance is not guaranteed. Never make final travel plans until you have your visa approved. If your visa is denied, you will be given a reason based on the section of the law which applies to your ineligibility. Filing a waiver of ineligibility is possible in some cases.
Once the F1 visa gets approved by the US Embassy, send approval along with the arrival date to Laurelbrook Academy.
International students must make travel plans to arrive at the Chattanooga Airport (CHA). The transportation fee for airport pick up is $150. Laurelbrook is unable to provide transportation to Atlanta, Nashville or Knoxville airports, but students can travel from the Atlanta and Nashville airports to the Chattanooga airport on Groome Transport.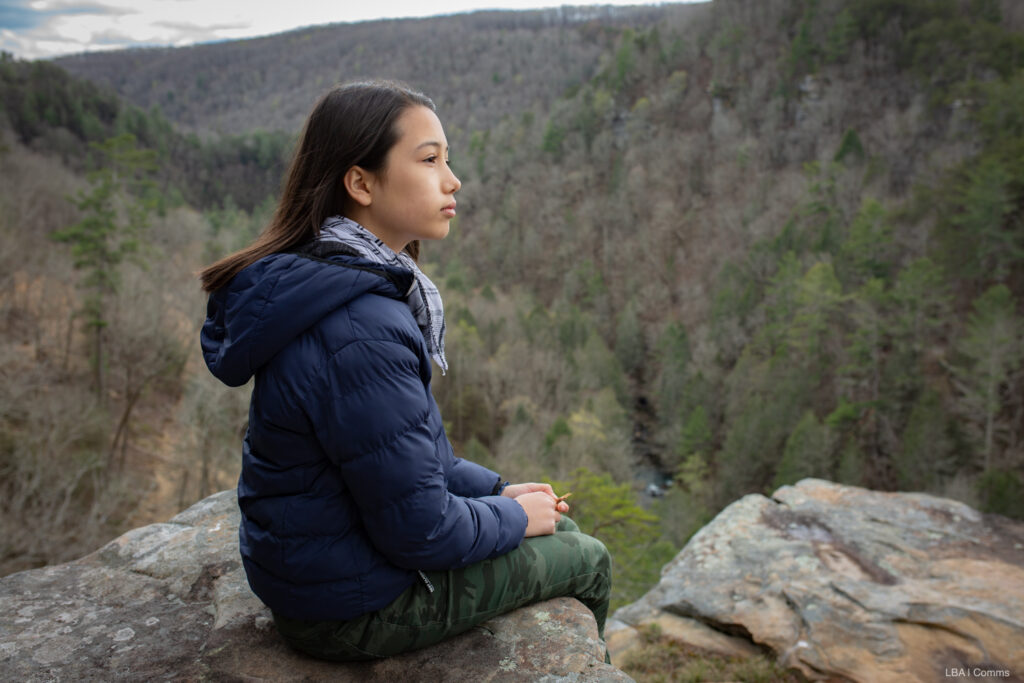 Are you ready to take the next step toward your future?